Packing Supplies in Independence, Oregon
Protect what matters to you with the packing and moving supplies available for purchase at Independence Mini Storage. As your Northwest Moving Supply Headquarters, we make it easy for you to pack up your home or business before any move. With a friendly and professional staff eager to answer questions, we have the know-how you need. From tips for packing boxes to assistance in selecting the perfect lock for your Independence storage unit, we're here to help.
Here is a sampling of the supplies we have for sale in our office:
Moving Boxes: Small, medium, and large moving boxes
Specialty Boxes: Wardrobe boxes, file boxes, picture/mirror boxes, and dish cartons
Bubble Wrap: Bubble Wrap protects items from getting scratched or broken
Packing Paper: Recyclable packing paper for wrapping breakables and filling boxes
Tape: Standard 1-roll, or standard 1-roll with tape kit
Locks: Heavy duty locks
Protective Covers: Mattress bags for king, queen, double, and single beds and furniture covers
Moving Supplies and More: Dehumidifier products, rope, and utility cords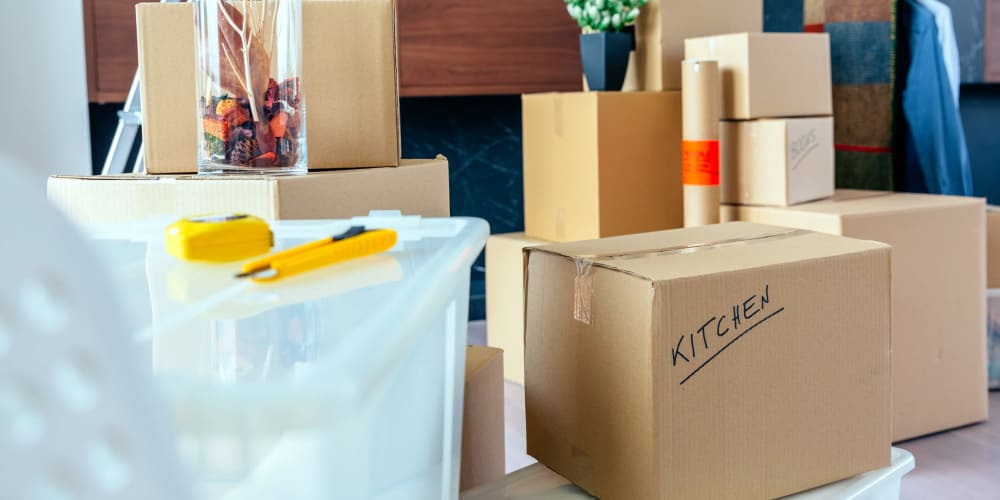 Here to Help
Whether you are loading your items onto a moving truck or into a self storage unit, these packing tips will help ensure your items arrive safely:
Pack books flat
Use wardrobe boxes
Pack lamps individually
Pad mirrors and framed artwork
Use similarly sized boxes
Label all boxes on all sides
Contact our Independence storage facility for more information about discounts on packing supplies for your next moving or decluttering project.