Packing Supplies in Hillsboro, Oregon
If you are moving, decluttering, or downsizing, the right packing supplies are sure to make your job easier. At Cornelius Pass Mini Storage, we help our customers save time by offering moving truck rentals, packing supplies, and heated storage units for rent in Hillsboro.
We are your Hillsboro moving supplies headquarters—the right selection of boxes and packing materials will protect your belongings during transit or while they are in a storage unit. We carry the following types of packing supplies, and more:
Moving Boxes: Small, medium, large, and extra large moving boxes
Specialty Boxes: Wardrobe boxes, file boxes, picture/mirror boxes, and dish cartons
Bubble Wrap: Bubble Wrap protects items from getting scratched or broken
Packing Paper: Recyclable packing paper for wrapping breakables and filling boxes and stretch film
Tape: Moving and storage tape with dispenser included and individual tape rolls
Locks: Heavy duty locks
Protective Covers: Mattress bags for king, queen, double, and single beds and furniture covers
Moving Supplies and More: Rope, and utility cords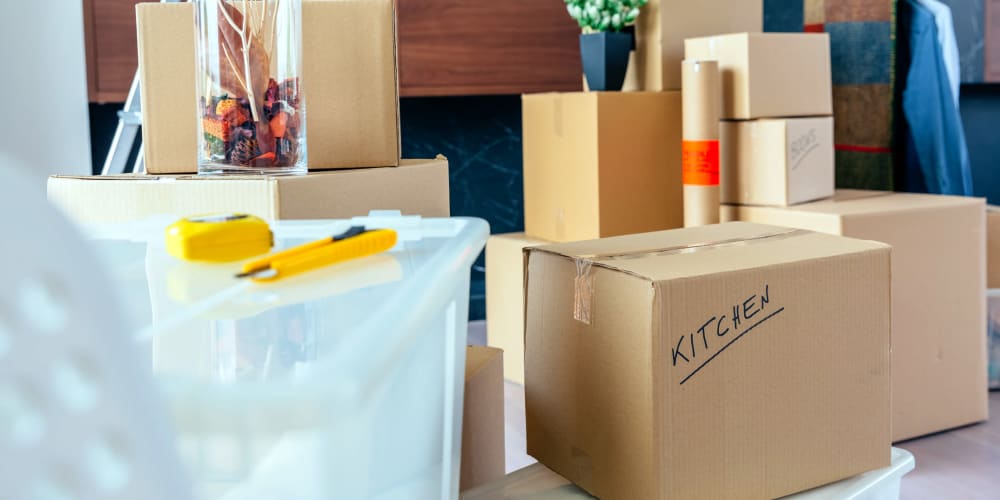 Here to Help
Whether you are loading your items onto a moving truck or into a self storage unit, these packing tips will help ensure your items arrive safely:
Pack books flat
Use wardrobe boxes
Pack lamps individually
Pad mirrors and framed artwork
Use similarly sized boxes
Label all boxes on all sides
Contact our Hillsboro storage facility for more information about discounts on packing supplies for your next moving or decluttering project.