We're open, safe and in this together! Our Safety Measures. Rent now by phone from the safety of your home. Please call to get started!
Current tenants can click the pay-on-line tab on your location's page and pay from home or just give us a call to pay over the phone!
Locally Owned and Operated. Great prices.
Battle Ground Mini Storage's clean, well-cared-for facility in Battle Ground, Washington, offers self storage units in a wide range of sizes to cover most any scenario – at a budget-friendly price point. Drive-up access to your unit and extra wide aisles make your move easy and convenient. Whether you are looking for a small unit fit for a few boxes or a large unit to store your furniture during a big remodel, Battle Ground Mini Storage​ can help. Not sure what unit is right for you? Our onsite management team is happy to answer any questions you may have.  We are a longstanding business in the Battle Ground community and take great pride in providing exceptional customer service. See a list of our community partners.
Conveniently located from Anywhere in Battle Ground
You will find Battle Ground Mini Storage on Southeast Grace Avenue, less than half a mile from the shops and restaurants at Battle Ground Village and less than a mile from Battle Ground Community Center. The Chevron on Main Street is also nearby, making for quick fill-ups before or after visiting your unit.
Storage Made Easy
Perfectly located Battle Ground Mini Storage has been recently renovated with new gutters, easy lift doors, flush mount locks, and new siding has all of the features you need for a hassle-free storage experience. Ground floor units and coded gate access make getting in and out quick and easy. While you are away, you will appreciate the peace of mind provided by our 24-hour surveillance cameras and daily security checks. And the flexibility of month-to-month rentals and online bill payment make managing your account a breeze. We even offer U-Haul truck rentals onsite, so there is no need to make a separate trip to rent a truck on moving day.
Ready to reserve your unit? Contact us or stop by and talk to our onsite management team and start storing with Battle Ground Mini Storage today.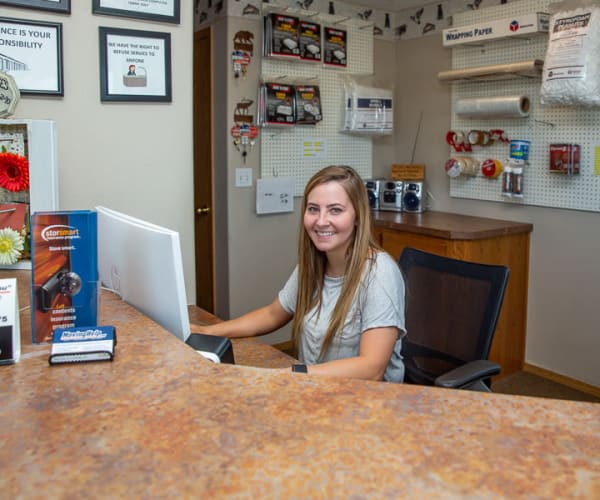 We work with the following partners within the community
Size Disclaimer
Unit sizes advertised for rent are approximate only and units at the self-storage facility may differ slightly in shape and/or size. Customers should inspect the actual unit to be rented before signing a rental agreement and should base the decision to rent on the inspection of the unit and not on the advertised unit size. Rental amounts for a particular unit are not based on square footage measurements.
Prices do not reflect tenant insurance expenses.