Our self-storage facilities are much more than just a place to stash your extra stuff when your home or office space runs out. While most of us are familiar with the obvious utility of self-storage units, there are several hidden gems of self-storage that often go unnoticed. Let us take you on a journey to uncover the lesser-known advantages and surprising benefits of self-storage services that might just change the way you think about them.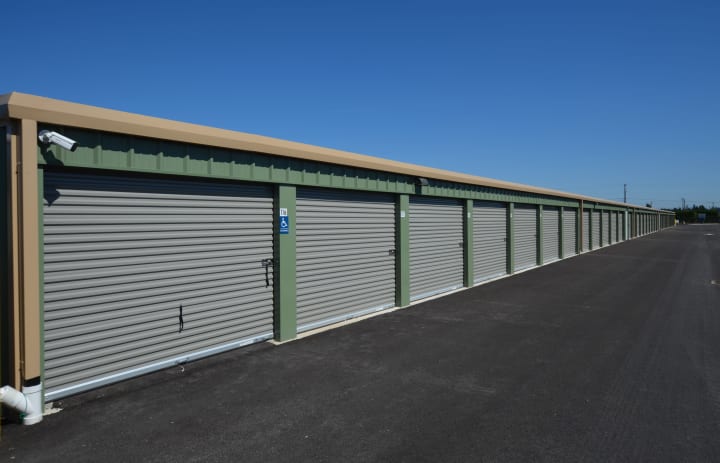 Seasonal Storage Solutions
Self-storage units offer a convenient way to store seasonal items. Whether it's holiday decorations, winter clothing, or summer sports equipment, a storage unit can keep these items out of your way until you need them. This not only helps declutter your living space but also ensures your seasonal items remain in excellent condition.
A Breathing Room for Home Renovations
Planning a home renovation? Self-storage units provide a temporary home for your furniture and belongings while you remodel. It keeps your possessions safe from dust, paint, and potential damage during construction. Plus, it makes your renovation project much more manageable.
Archive Your Important Documents
Important documents like tax records, legal paperwork, or old family photographs can clutter your office or home. A climate-controlled self-storage unit can serve as a secure archive for these valuable items, protecting them from deterioration and loss.
The Business Boost
Self-storage isn't just for homeowners. Small business owners can also benefit by using storage units to store inventory, equipment, and documents. This cost-effective solution saves precious office space while providing easy access to items when needed.
Vehicle Storage
Some of our self-storage facilities offer vehicle storage options for working, registered and insured vehicles. Whether you have a classic car, an RV, or a boat, these units can keep your vehicles safe and secure when they're not in use.
Downsizing Made Easy
When you decide to downsize your living space, self-storage can be a lifesaver. It allows you to hold onto sentimental or infrequently used items without cramming them into your smaller living quarters. This gives you the freedom to make a fresh start without the emotional attachment to excess stuff.
A Space for Your Hobbies
If you have a hobby that requires space – whether it's woodworking, crafting, or collecting – a self-storage unit can be transformed into your personal workshop. This keeps your hobby separate from your living space and provides a dedicated area for creative endeavors.
Ideal for Students
College students can benefit from self-storage during summer breaks or semesters abroad. It offers a secure place to store belongings, making moving in and out of dorms or apartments much more manageable.
The next time you consider self-storage, remember that it's not just about stashing away excess stuff. Self-storage units are versatile, offering solutions for a variety of needs you might not have considered. These hidden gems of self-storage can simplify your life, protect your belongings, and provide the extra space you need in various life situations. So, whether you're moving, renovating, or just want to declutter, our self-storage facilities might just be the unsung heroes you've been looking for.