The Pacific Northwest is a nature lover's paradise, blessed with diverse landscapes and an abundance of natural beauty. One of the most captivating sights in this region is the colorful tapestry of wildflowers that adorn its meadows, mountains, and trails during the spring and summer months. From vibrant alpine blooms to delicate coastal blossoms, the Pacific Northwest offer a myriad of opportunities for wildflower enthusiasts. Join us as we embark on a journey to discover some of the most awe-inspiring wildflower hikes in this captivating corner of the world.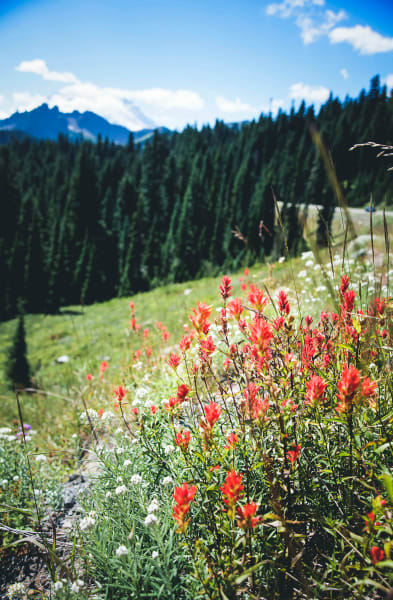 1. Mount Rainier National Park, Washington: Known for its majestic peak and sprawling wildflower meadows, Mount Rainier National Park is a must-visit destination for wildflower enthusiasts. The Paradise area, aptly named for its heavenly landscapes, is a prime location for witnessing a vibrant display of lupines, paintbrushes, avalanche lilies, and more. The Skyline Trail offers breathtaking vistas as it winds through alpine meadows, offering an unforgettable wildflower experience.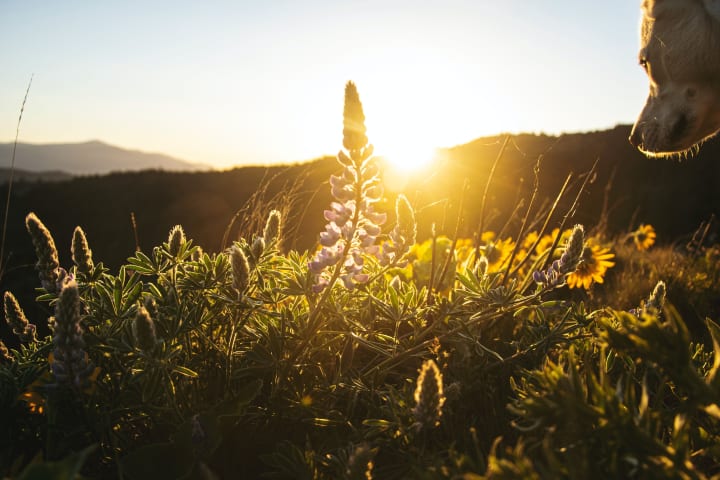 2. Columbia River Gorge, Oregon/Washington: Spanning across two states, the Columbia River Gorge is a botanical wonderland, featuring a spectacular blend of flora and stunning waterfalls. The Gorge boasts a diverse range of wildflowers, including shooting stars, camas lilies, and balsamroot. Popular hikes such as Dog Mountain, Hamilton Mountain, and Eagle Creek offer opportunities to witness the breathtaking wildflower displays while immersing yourself in the dramatic beauty of the area.
3. Mount Baker-Snoqualmie National Forest, Washington: Nestled in the heart of the Cascades, the Mount Baker-Snoqualmie National Forest boasts numerous trails that showcase a riot of wildflowers. Artists Point, accessible via the Mount Baker Highway, offers panoramic views of Mount Baker and Mount Shuksan, with brilliant displays of lupines, Indian paintbrushes, and mountain heather along the way. The Chain Lakes Loop Trail is another fantastic option, leading hikers through alpine meadows and past crystal-clear lakes framed by vibrant blooms.
4. Olympic National Park, Washington: Renowned for its old-growth forests, rugged coastline, and stunning mountains, Olympic National Park also hides some hidden wildflower gems. The Hurricane Hill Trail near Port Angeles is a popular choice, providing sweeping views of the Olympic Mountains and meadows adorned with purple asters, yellow arnicas, and subalpine daisies. The Hoh Rainforest, with its lush greenery and delicate flowers like trilliums and violets, offers a unique wildflower experience in a captivating setting.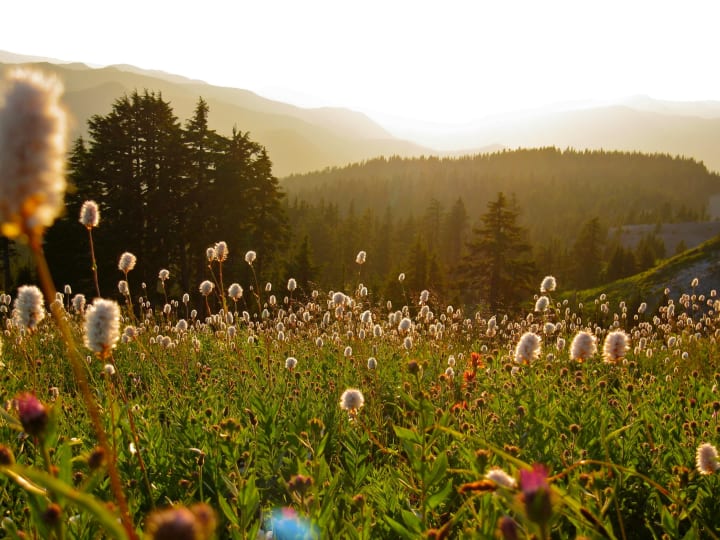 5. Mount Hood National Forest, Oregon: Located just a short drive from Portland, Mount Hood National Forest is a treasure trove of wildflower hikes. The Timberline Trail, encircling Mount Hood, treats hikers to breathtaking vistas of glaciers, alpine meadows, and an array of wildflowers, including scarlet paintbrushes, tiger lilies, and avalanche lilies. The Paradise Park Trail, accessible from Timberline Lodge, offers a stunning alpine landscape adorned with vibrant blooms during the summer months.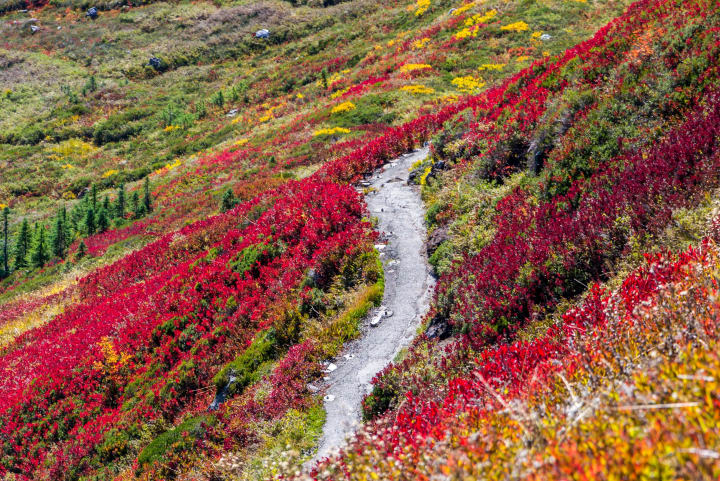 Venturing into the Pacific Northwest's wildflower hikes is like stepping into a living canvas painted with hues of blues, purples, yellows, and pinks. From the towering peaks of Mount Rainier to the lush rainforests of Olympic National Park, the region offers an abundance of opportunities to witness nature's colorful spectacle. Embark on these enchanting hikes, and allow yourself to be captivated by the delicate beauty of wildflowers, the fragrance in the air, and the stunning landscapes that make the Pacific Northwest a true paradise for outdoor enthusiasts.