We're open, safe and in this together! Our Safety Measures. Rent now by phone from the safety of your home. Please call to get started!
Current tenants can click the Pay Online tab on your location's page and pay from home or just give us a call to pay over the phone!
Welcome to Canby RV & Boat Storage
Superior Storage. Great Prices.
Is your boat taking up valuable real estate in your yard? Is the HOA on you about your RV parked in the driveway? Not to worry. At Canby RV & Boat Storage, we know a thing or two about giving your big toys a secured space between adventures.
Based in Canby, Oregon, our well-maintained facility offers you the flexibility you need to keep your favorite vehicles always within reach. From our competitive prices and premium features to our convenient location and unparalleled customer service, it just doesn't get any better than Canby RV & Boat Storage.
Our Mailing Address
PO Box 817
Canby, OR 97013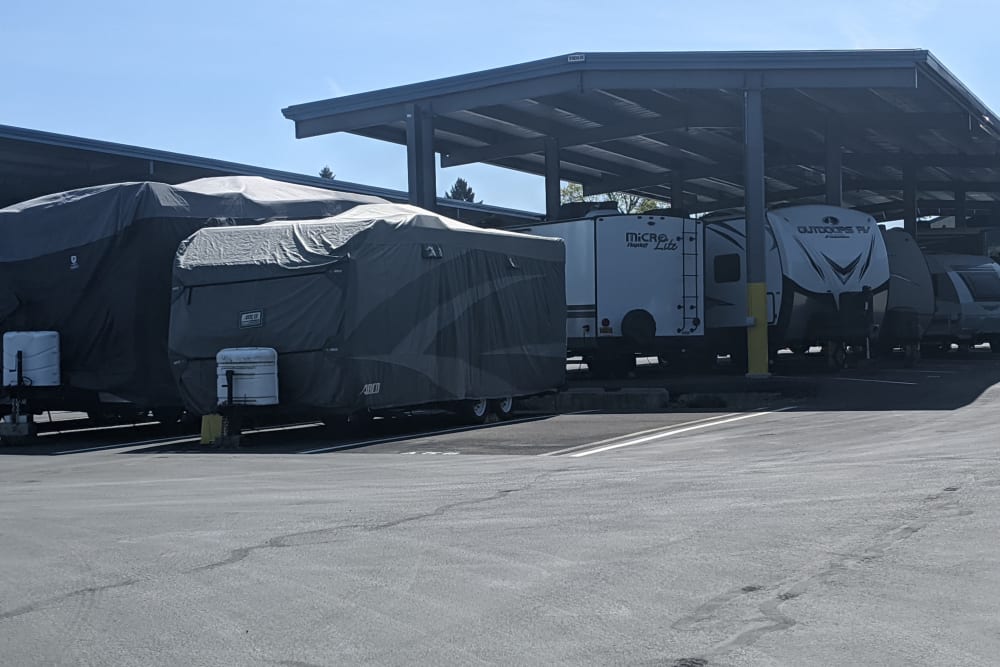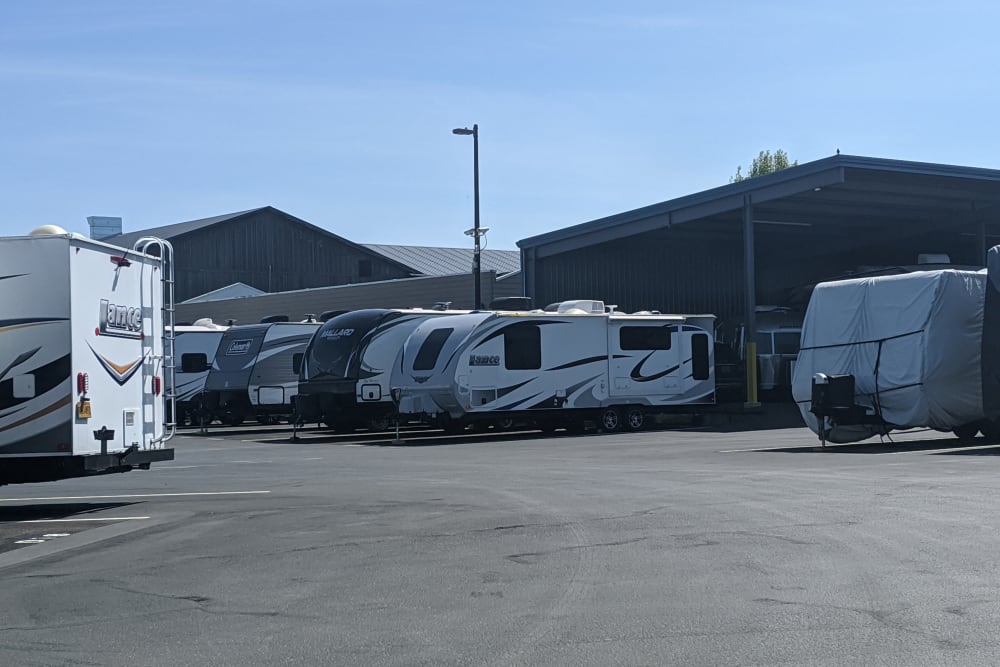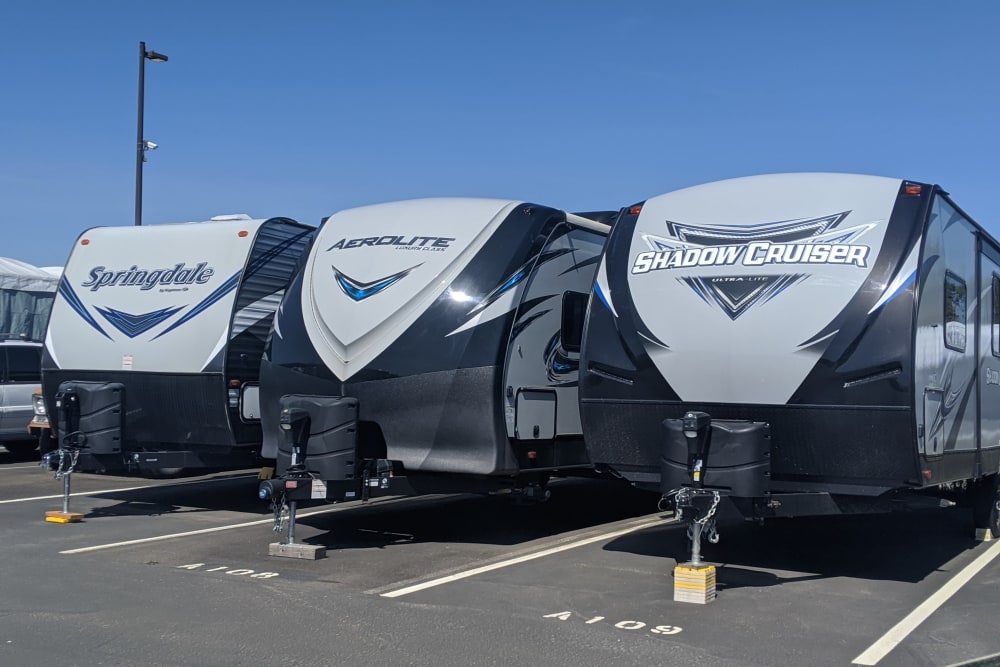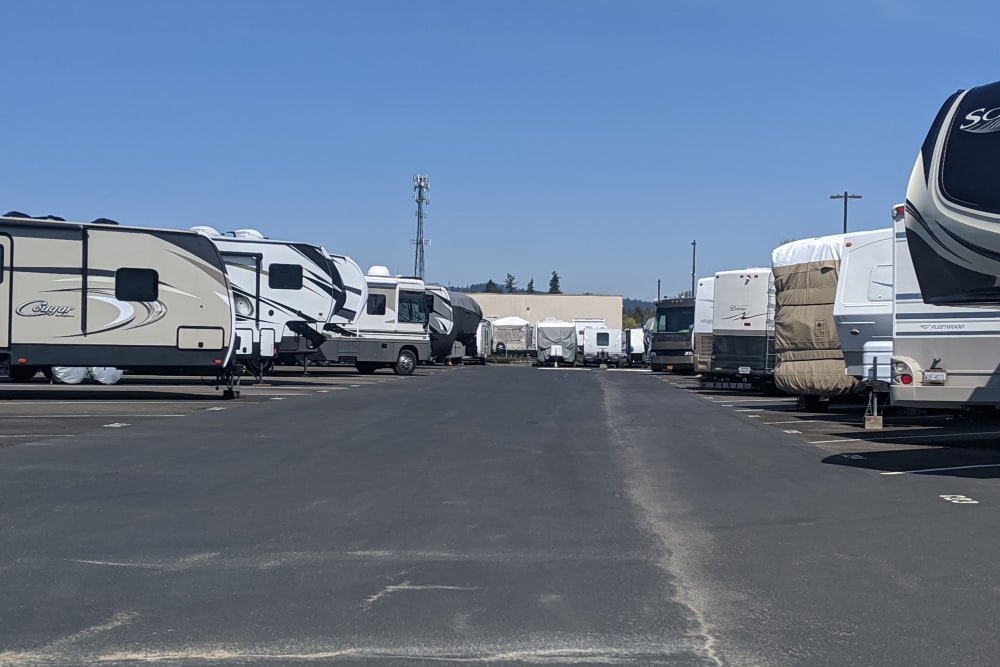 High-End Features
There's a reason why Canby RV & Boat Storage is the first choice for all things boat and RV storage. Month-to-month rentals, online bill payment, and access 7 days a week grants you maximum flexibility. This is your storage, your way.
On top of that, our all-paved, fully fenced facility features 24-hour security monitoring and electronic gate access, granting you extra peace of mind. We also have a host of other convenient amenities for your use, including a wash station, dump station, potable water, air compressor, and a vacuum system, as well as power in select spaces.
Additional Features:
Infrared motion detectors
Video camera system
Onsite resident manager
Ready to reserve your space? Contact our onsite management team and start storing with Canby RV & Boat Storage today.
Ideal Location
When you're looking for a place to park your boat or RV, what you're really looking for is your vehicle's home away from home. We believe that home should be easily accessible – we want you to spend less time getting here and more time out doing your thing.
That's why Canby RV & Boat Storage is conveniently located near Pine Street, Highway 99, and other major thoroughfares with freeway access, making trips to and from our facility stress free. With Chevron and Fred Meyer less than a mile away, Canby RV & Boat Storage's ideal location makes it easy for you to top off your tank – and your snack drawer – between stops.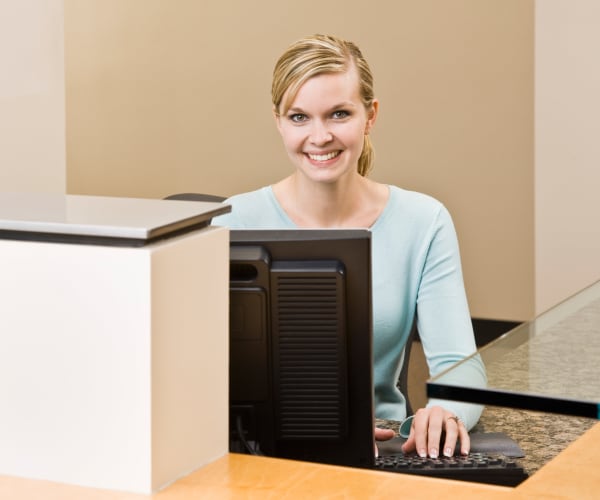 We work with the following partners within the community
Size Disclaimer
Unit sizes advertised for rent are approximate only and units at the self-storage facility may differ slightly in shape and/or size. Customers should inspect the actual unit to be rented before signing a rental agreement and should base the decision to rent on the inspection of the unit and not on the advertised unit size. Rental amounts for a particular unit are not based on square footage measurements.
Prices do not reflect tenant insurance expenses.